David's Marketing Communications Ltd., established in 1996, is an experienced Macao-based advertising & marketing company focusing on media planning and marketing services. Our company has built up an excellent reputation over the years and is widely recognized and supported by customers and the industry from which have become our greatest driving force to continue to innovate and improve.
For many years our company has been committed to expanding high-quality diversified businesses. In addition to our competitiveness in the traditional field of media planning, we have also maintained industry advantages in areas of graphic designs, publication editing & publishing, MICE events coordination & promotion, activities planning & public relations, etc. Moreover, in view of the rapid internet development in recent years, our services also include providing social media marketing to assist customers to break through geographical restrictions and to open up more new media development opportunities.
As one of the founding members of the Association of Advertising Agents of Macau (AAAM) and the Macao Convention and Exhibition Association (MCEA), David's Marketing Communications Ltd. has been appointed as a designated advertising agency by many mainstream media of Hong Kong and Macao, and has developed long-term co-operation with Hong Kong 4As international advertising agencies in provision of media planning services in Macao and also in providing advertising & promotion services for many Macao government departments from which we have accumulated rich marketing experience and professional capability.
MISSION OF SERVICES
Upholding our service tenet - "To Communicate Wholeheartedly with Integrity and Innovation" and never forget our original intention;

"Think What Customers Want" and "Go Where They Go", always practise the spirit of "David's" people with professional creative planning and excellent organizational execution skills to assist customers to "reach as far as they can go".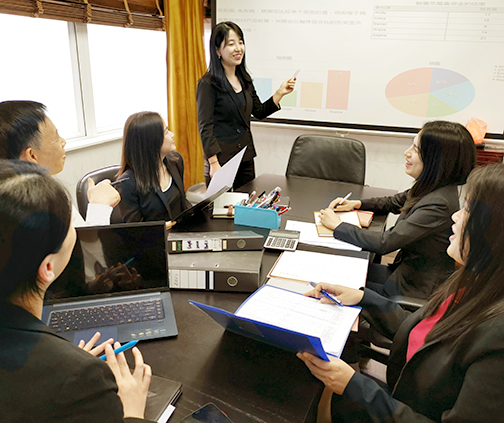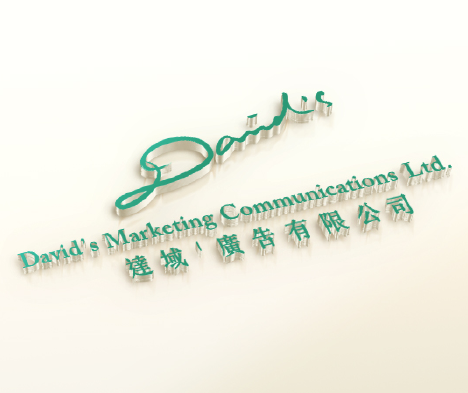 BUSINESS BELIEF
Honesty is the cornerstone of bearing customer trust and winning market confidence; never forget the original intention and be persistent;

"Be market-oriented and customer-centric" to help co-operative partners explore new directions in the era of interactive marketing;

Consolidate core business and make use of advantageous areas to develop diversified businesses along with time;

Reasonable deployment of strategies, gain a foothold and deepen Macao market while looking at the Greater Bay Area, the broader mainland and outer-regional markets;

Focus on maintaining customer relationships and building a corporate culture with an attitude of pursuing excellence and possessing humane warmth.
CORE VALUES
Commitment and goodwill: Keep promises, reputable goodwill is the foundation of business establishment;

Concentration and professionalism: Focus on improving core competitiveness and seek development with professionalism;

Creativity and forward-looking: Forward-looking creativity is the soul of advertising and also our perseverance for self-enhancement;

Growth and win-win: Grow together with corporate employees and to achieve win-win co-operation with suppliers and customers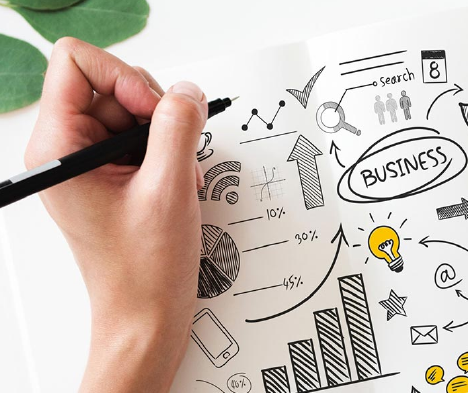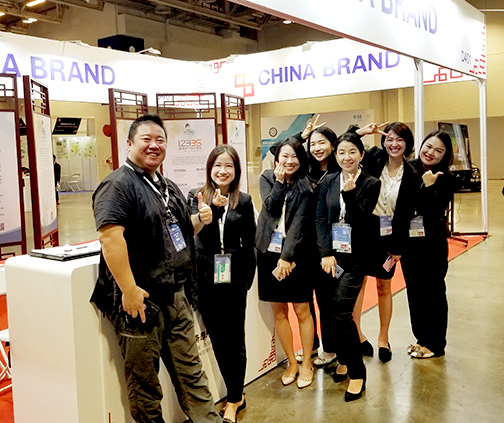 VISION
Vision: Create a good corporate brand image and strive to become an industry benchmark.

MISSION:
1.Contribute to the industry, including creating more job opportunities, providing a platform for professional training and talent display for talents in advertising, marketing, design, copywriting, public relations, exhibition & convention events, etc.;
2.Create positive influence on society. The advertising industry is closely related to all sectors of the economy and society, David's Marketing Communications Ltd. is always willing to contribute to the development of Macao's diversified economy.